Industrial Hazardous Waste Shredding Disposal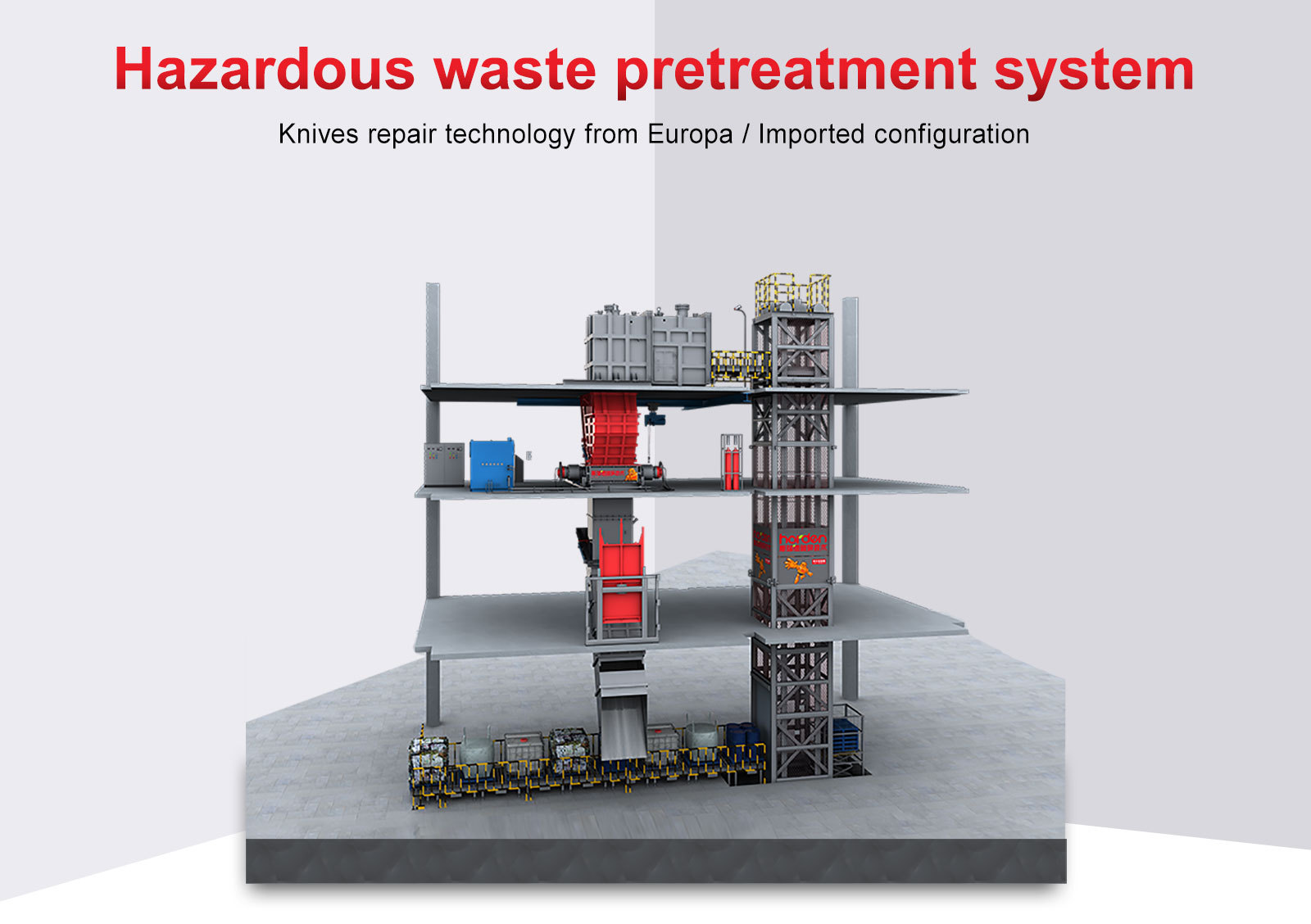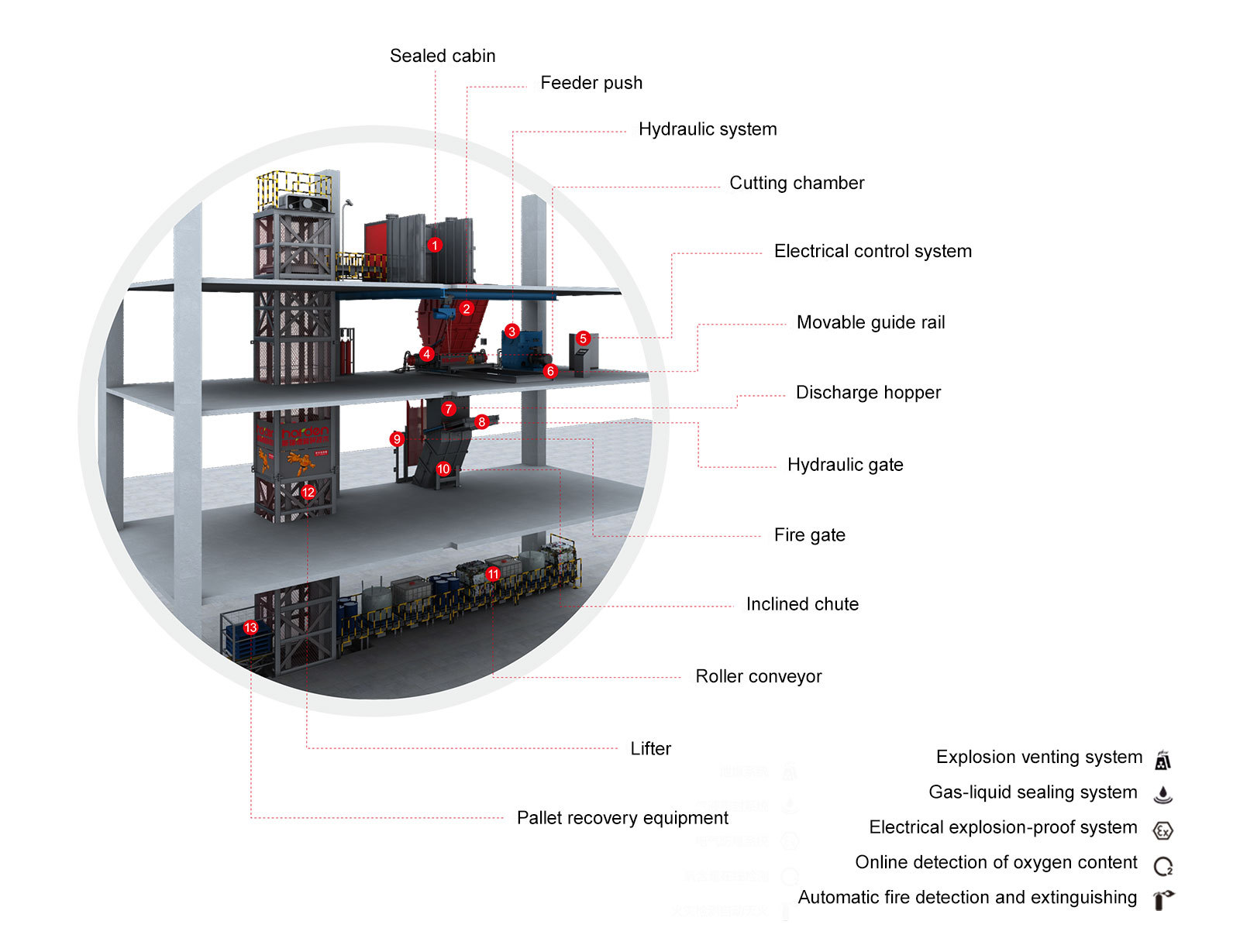 Harden introduced European hazardous waste shredding system in the early stage, and conducted several years of independent research and development according to cases experience. At present, there are nearly 100 successful cases of hazardous waste processing project made by Harden, including reliable hazardous waste shredder, full set of hazardous waste shredding and fire extinguishing system and full set of SMP hazardous waste processing system.
Harden has an in-depth research on the details of hazardous waste system, especially the product safety, stability, sealing performance, maintenance convenience, knives strength and wear resistance and shredder structure have reached the international standard.
Model

TDH912

TDH1216

132/160

200

Drive mode

Hydraulic driven

Hydraulic driven

Cutting chamber

(AxB) (mm)

5592x3120x2012

1200x1600

3-8

10-15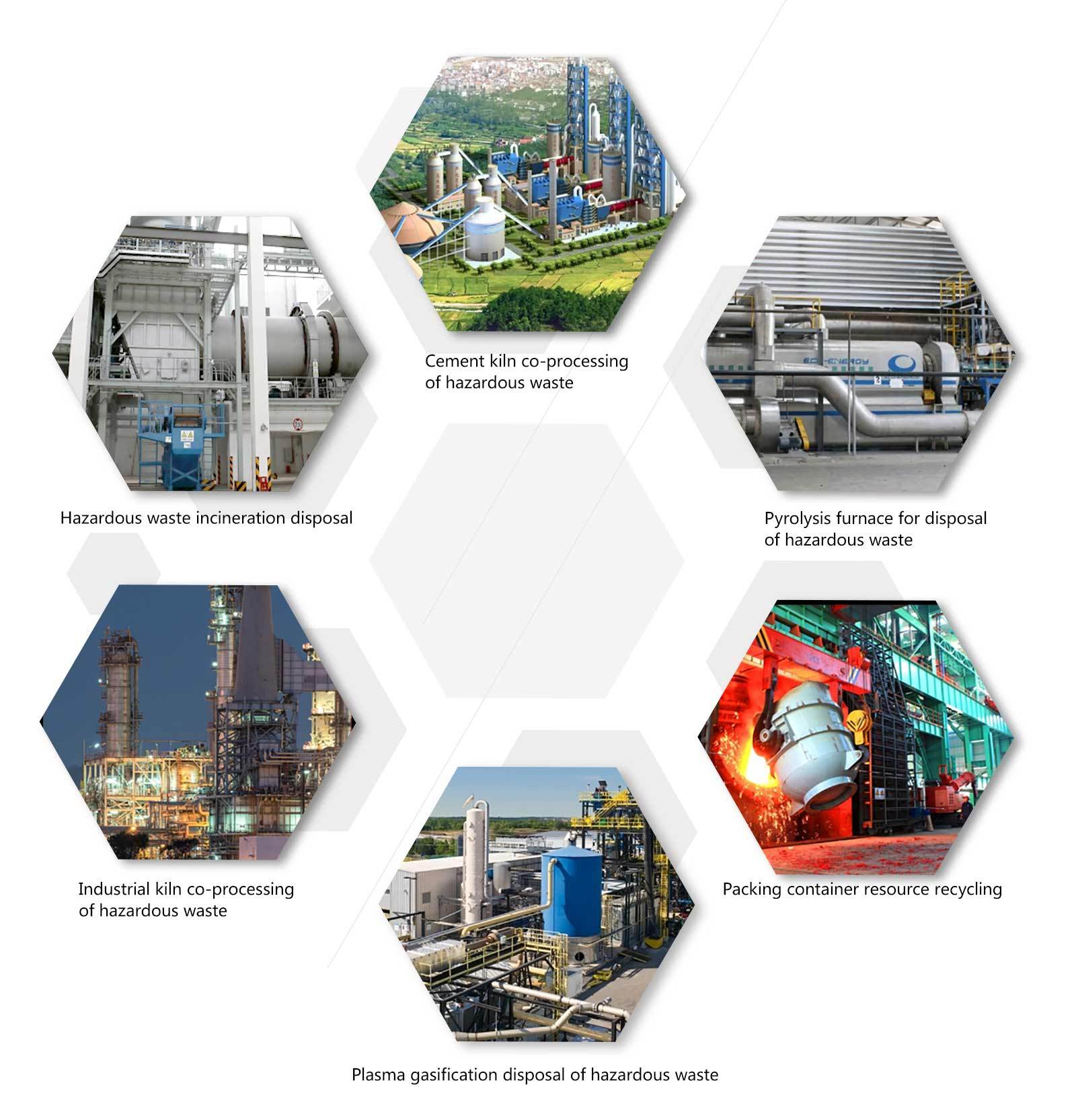 Shredding technology features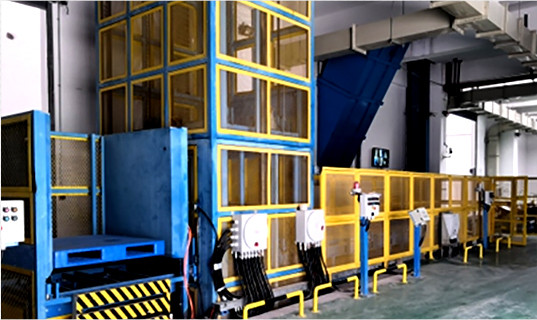 Intelligent feeding system
1. Weighing system
2. Appearance detection
3. Pallet recovery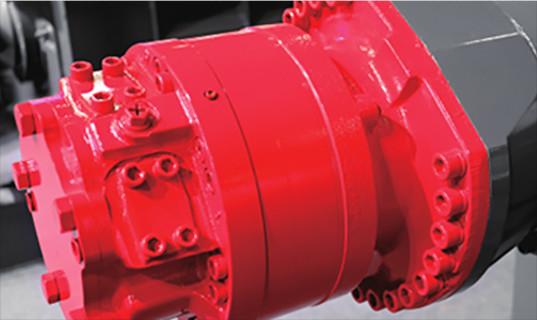 European configuration

1.
Imported hydraulic motor, reducer and hydraulic pump
from Europa
2.
40Mpa—The highest pressure is up to 40Mpa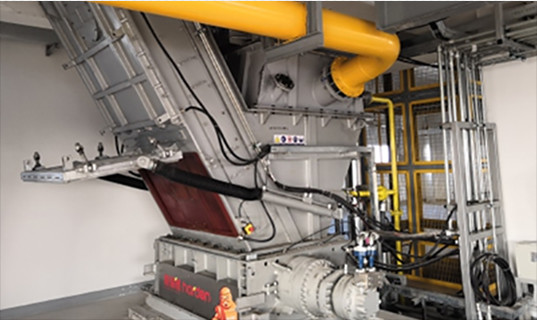 Sealing and explosion venting

1.
Installation surface sealing treatment
2.
Gas and liquid sealing
3.
High pressure explosion venting safety protection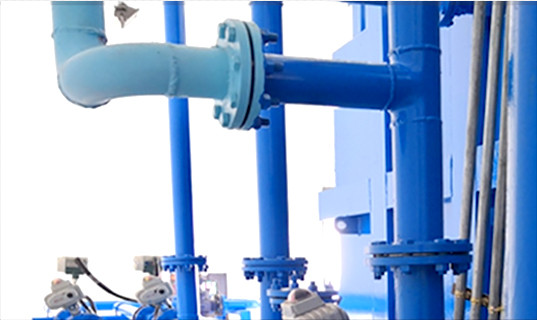 Nitrogen protection system

1.
The system automatically pumps nitrogen
2.
Online detection of oxygen content
3.
Centralized waste gas collection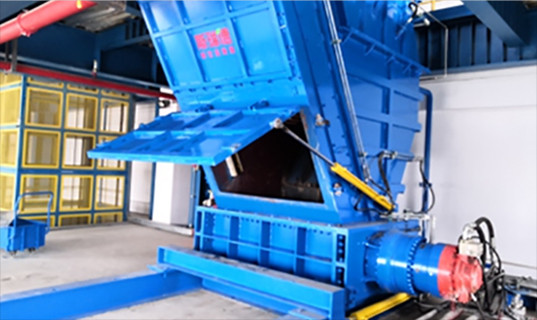 Hydraulic driven feeder push

1.
Heavy loading structure design
2.
Height difference resistance
3.
Polymer wear-resistant material guide rail
4.
Automatic hydraulic push door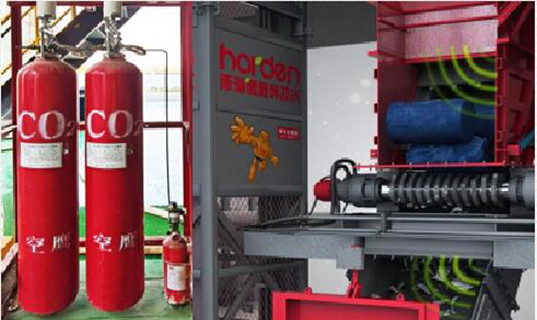 Fire extinguishing system

1.
Double checking: infrared temperature measure & flame detector
2.
Multi-point detection ensures the safety and stability of the system

200L oil drum


IBC TANK


Industrial slag slurry


Medical waste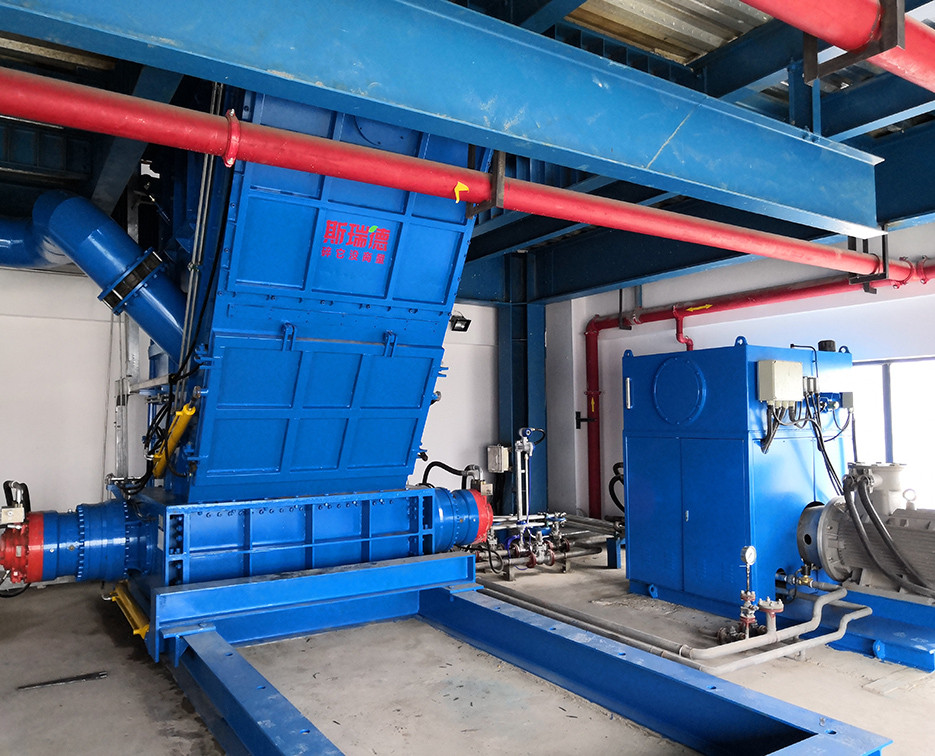 Industrial hazardous waste shredding system, Shanghai, China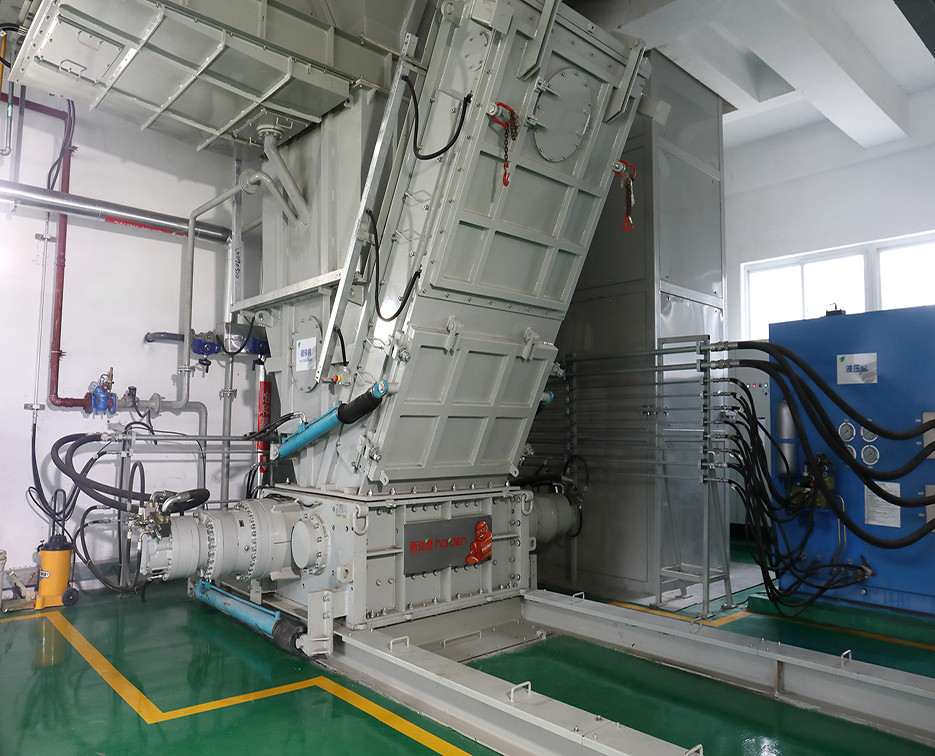 Industrial hazardous waste shredding system, Guangdong, China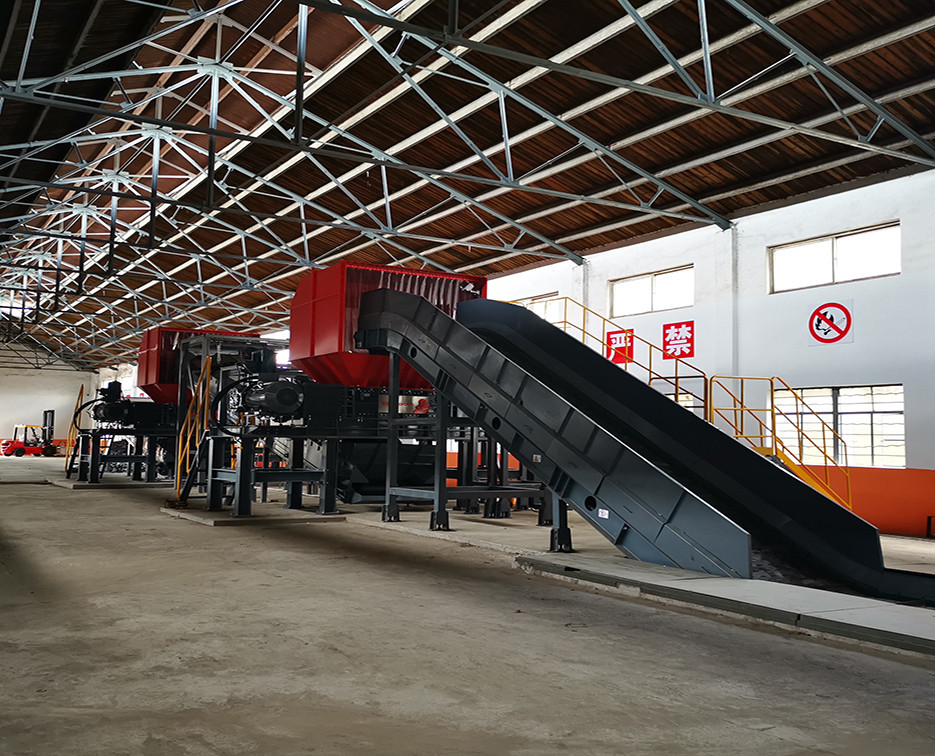 Industrial hazardous waste shredding system, Guangdong, China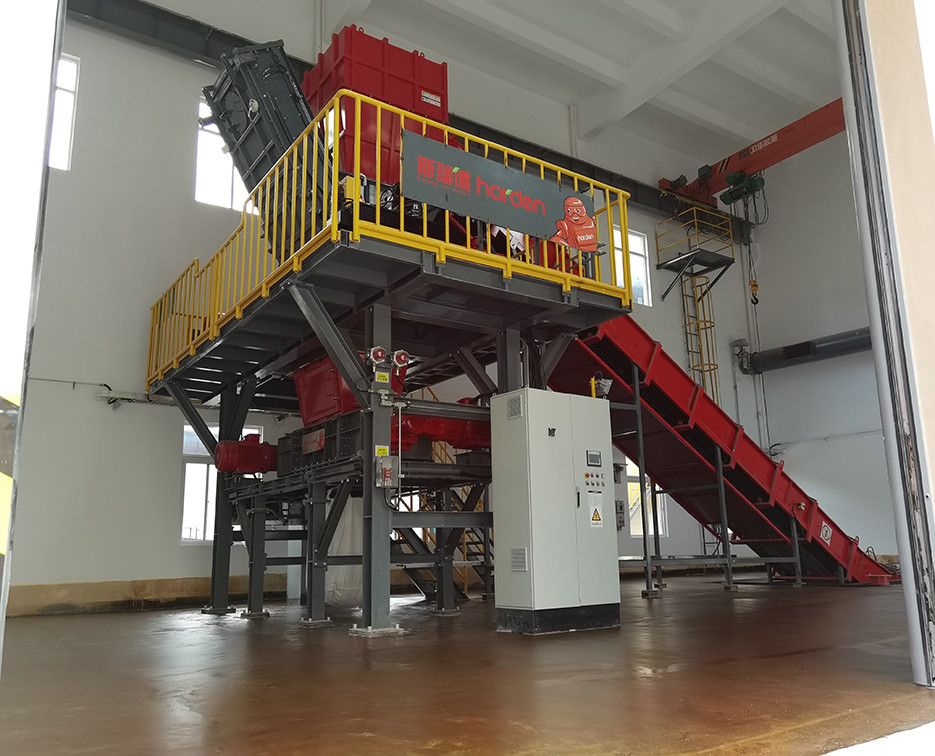 Industrial hazardous waste shredding system, Jiangsu, China