The Resource Utilization Rate of Bulky Waste Processing System Reaches 100%
Since the implementation of waste classification in Beijing, great attention has been paid to the treatment of bulky waste, and it is required that each street must set up at least one temporary storage place for bulky waste. The streets with conditions can also be equipped with bulky waste treatment stations, or directly handles the waste on-site. Each district should set up at least one centralized dismantling and disposal center.
E20 environmental Platform group visited the first bulky waste resource treatment center in Daxing district, Beijing. Zhang Zhenguo, general manager of customer, and Wu Binbin, deputy sales director of Harden sales Department, were in charge of the reception, and introduced the technical process and operation of the center in detail.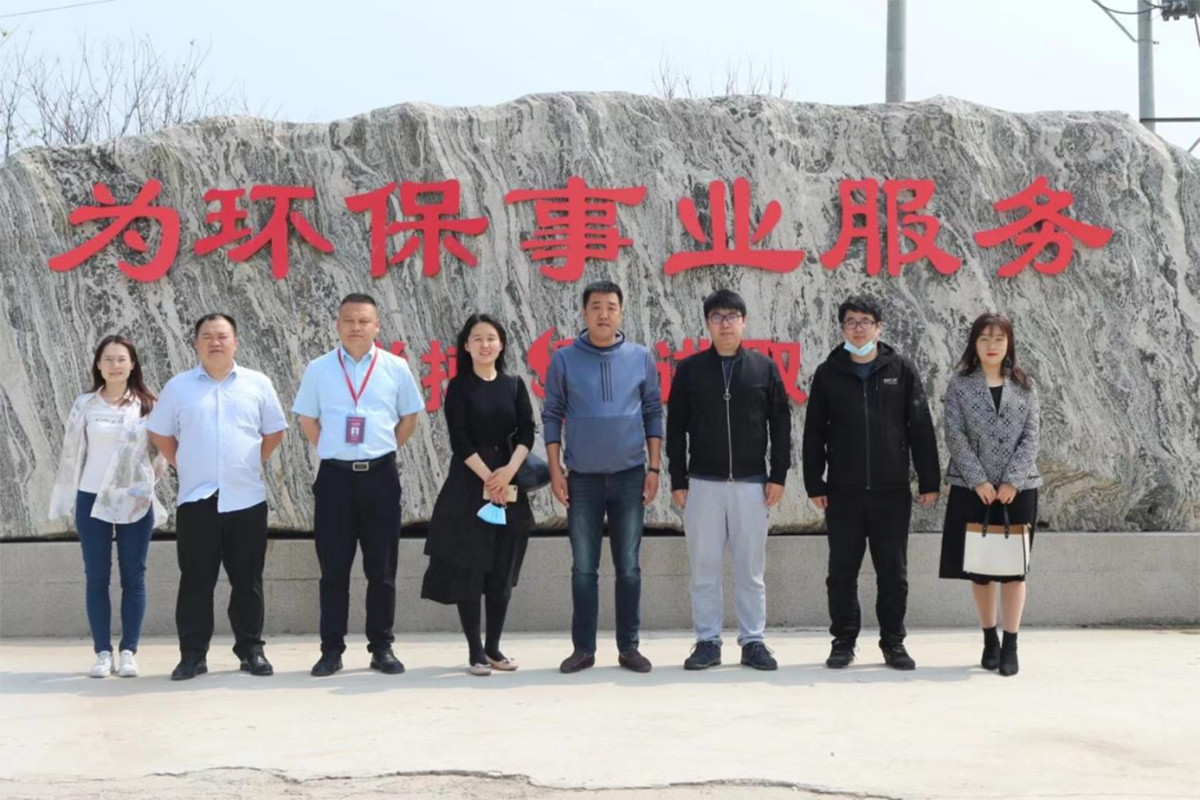 Zhang and Wu introduced that the project, located in Huangcun Town, Daxing District, Beijing, covered an area of about 70,000㎡, with a total construction area of 16,000㎡. The daily capacity is about 160 tons, and the system can realize 100% resource utilization of bulky waste, which has been officially in operation.
With the help of the technological means of Internet of things, the bulky waste treatment project has established its own recycling system, combined with the new core technology scheme of bulky waste resource disposal, so that the resource utilization rate of bulky waste can reach 100%, and the bulky waste can be truly turned into treasure.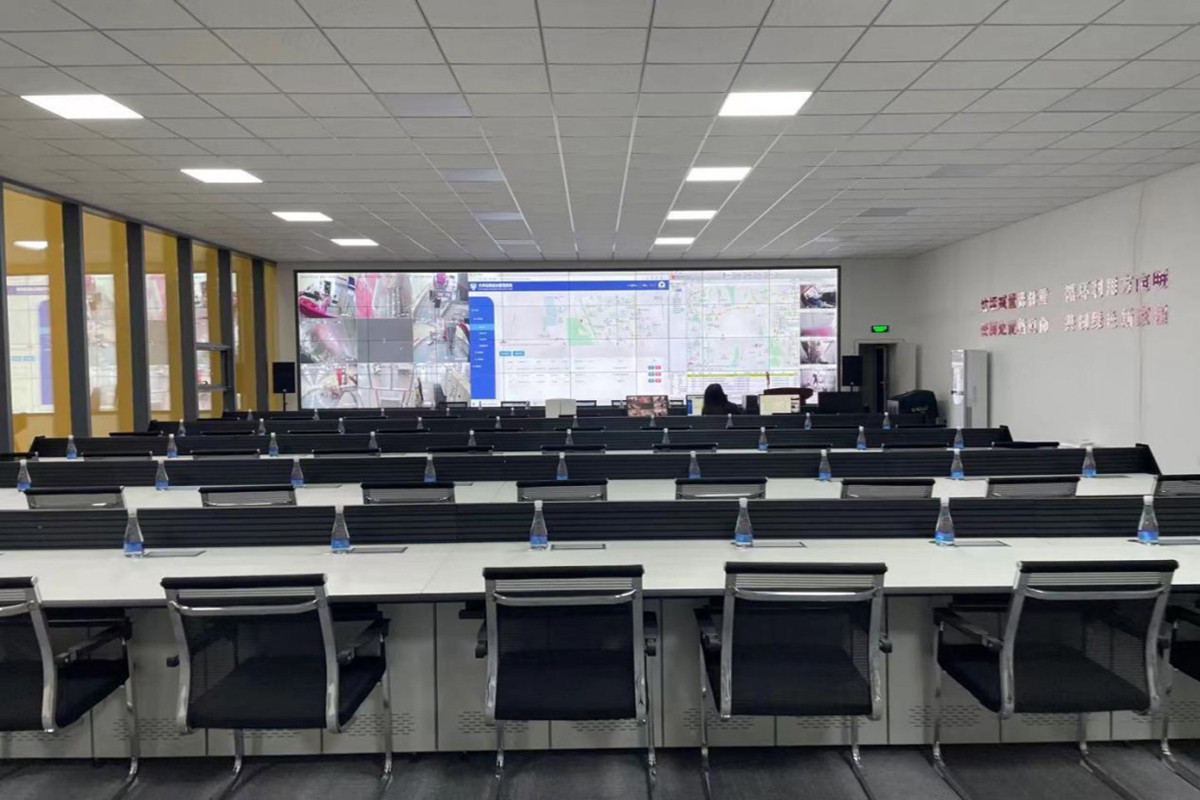 Residents can download APP to make an appointment for the collection and transportation of bulk waste. All operations are online, which is convenient and quick. Based on technologies such as Internet of Things, cloud computing, big data, AI, GPS positioning and visualization equipment, the data center provides information management solutions for the whole life cycle of bulky waste collection, transportation, management and disposal, realizes real-time, controllable and efficient operations of bulky waste management and disposal.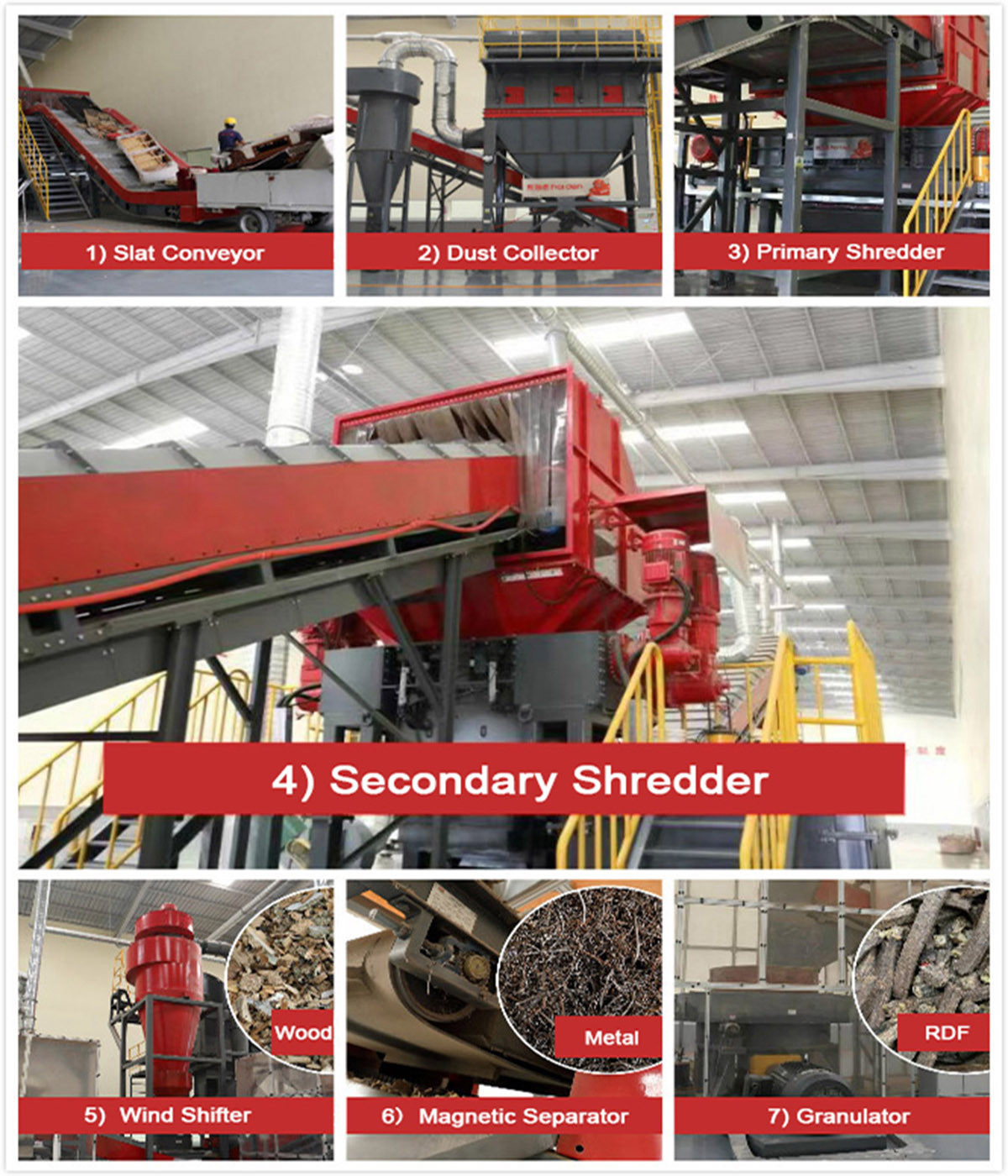 The Process of Bulky Waste Processing System Provided by Harden
1) The bulky waste is fed into the primary shredder by slat conveyor.
2) The entire system is free of dust.
3) The discharge of bulky waste is about 300mm after primary shredder.
4) The secondary shredder improves shredding efficiency and reduces the discharge size.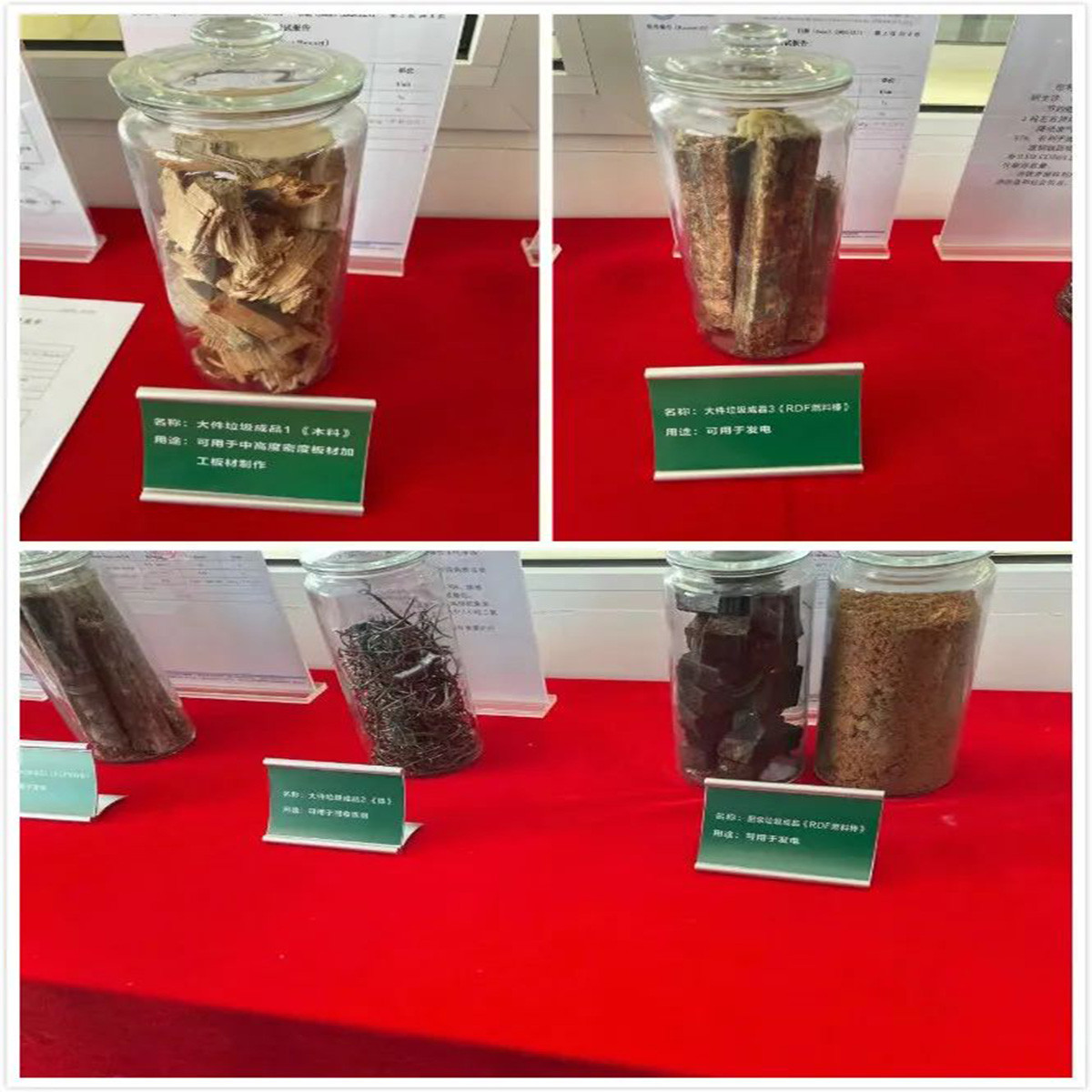 5) Wind shifter achieves weight separation, the finished products can be used to make plates or incineration power generation.
6) Steel wire can be sorted by magnetic separator.
7) The granulator produces a high calorific value RDF that can be used as an alternative fuel.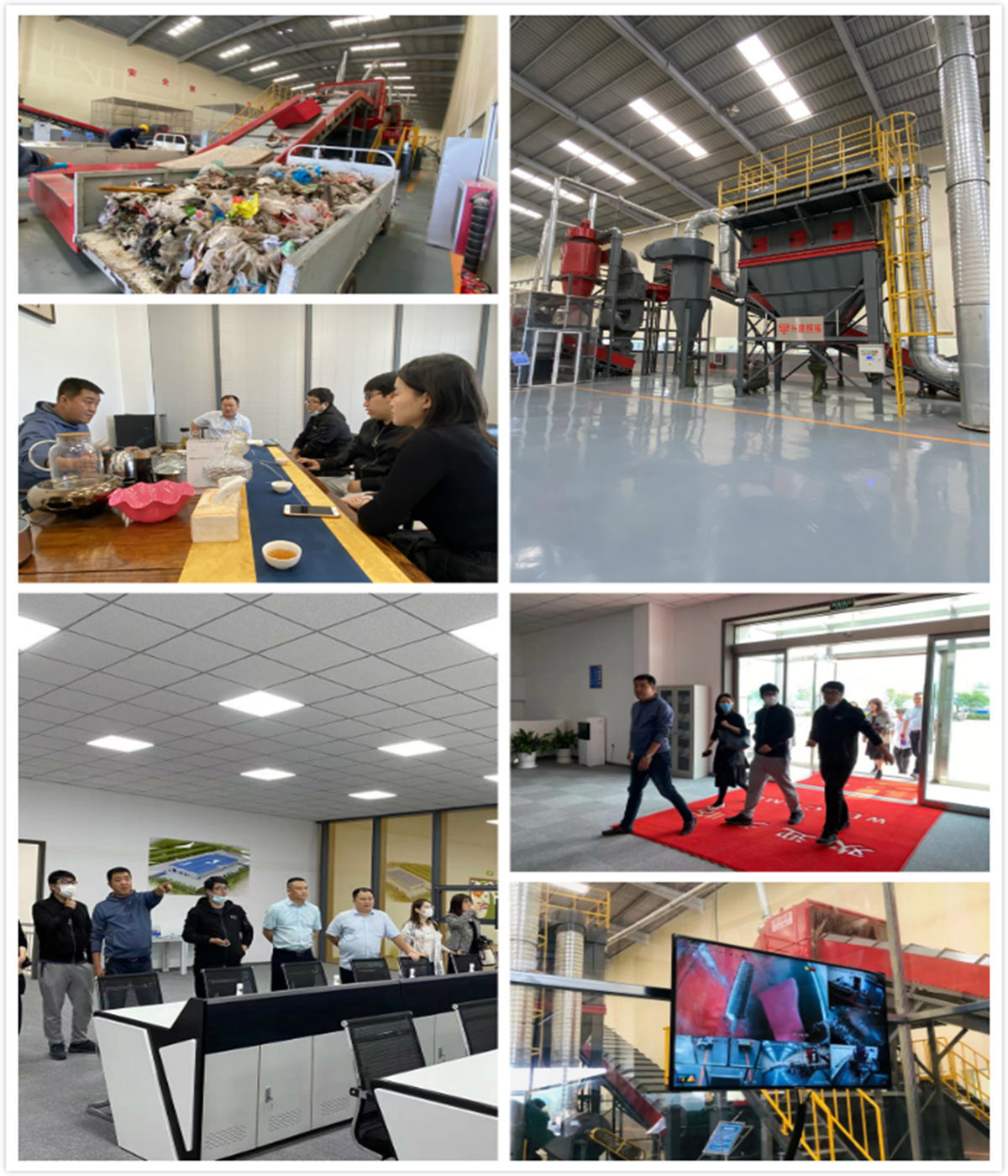 Harden is committed to providing customers with solid waste shredders and overall solid waste solutions. Relying on strong R&D strength and advanced solid waste shredding technology concept, Harden provides the global customers with convenient operation and stable performance of single shaft shredder, double shaft shredder, four shaft shredder, primary shredder and entire solutions based on hazardous waste, domestic waste, bulky waste, kitchen waste, waste rubber tires, paper mill waste, industrial solid waste, medical waste, organic waste, etc.
In the future, Harden will continue to focus on technological innovation and product upgrading to provide stronger power for the development of the industry.
If you need any help with waste management, please contact us and we are willing to offer you the best service.