Bulky Waste & Garden Waste Treatment Center Officially Put into Operation
With the development of urbanization, the production of bulky waste and garden waste increases sharply, and its resource treatment has become an important theme of urban waste management. The disposal of traditional bulky waste and landscaping garbage is mainly simple landfill, and even random stacking, which not only wastes land, affects the urban environment, but also may cause fire accidents, and is also a serious waste of resources.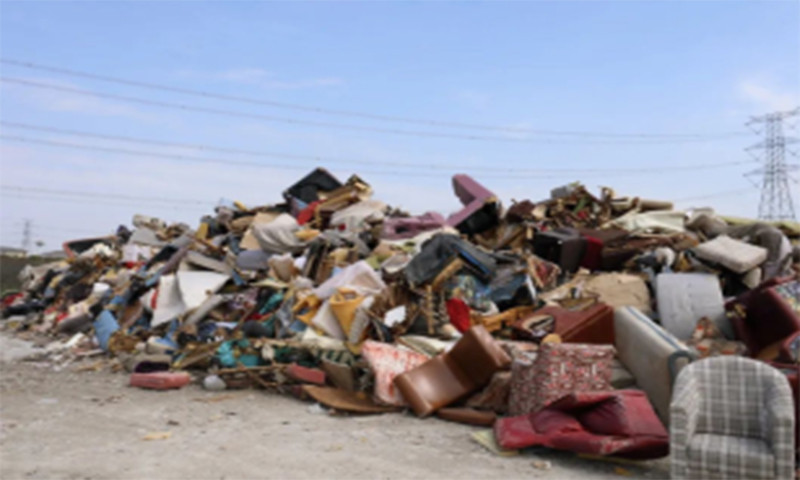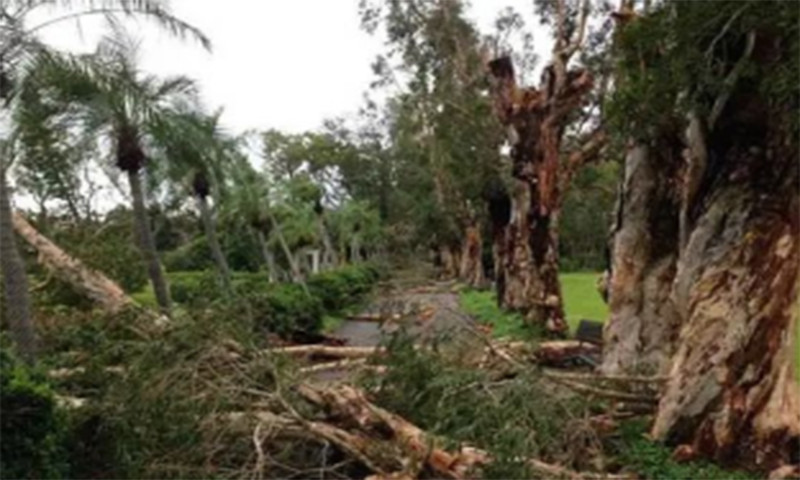 In order to further improve the level of harmless waste and resource utilization, the construction of Bulky Waste & Garden Waste Resource Treatment Center in Dongguan was completed and officially put into use, effectively realizing the efficiency, resource and standardization of the two types of waste treatment.
The treatment center adopts two different treatment processes for two types of solid waste:
Bulky Waste 100% Resource Treatment System
Two stages shredding & Metal separation & Granulating
In the face of solid waste such as sofa, mattress, wooden furniture, and decoration waste, The Harden's bulky waste resource treatment system adopts automatic processing such as automatic shredding, pulse dust removal, automatic air separation, automatic magnetic separation, and granulation. The waste streams do not fall to the ground during the processing and do not need forklift transfer. It has realized the rapid shredding and reduction of bulk wastes and 100% resource treatment, and turned the bulk wastes into treasures. It not only beautifies the urban environment, but also reduces the urban waste management burden, and more effectively improves the terminal processing and transportation efficiency, reduces the transportation, and labor costs.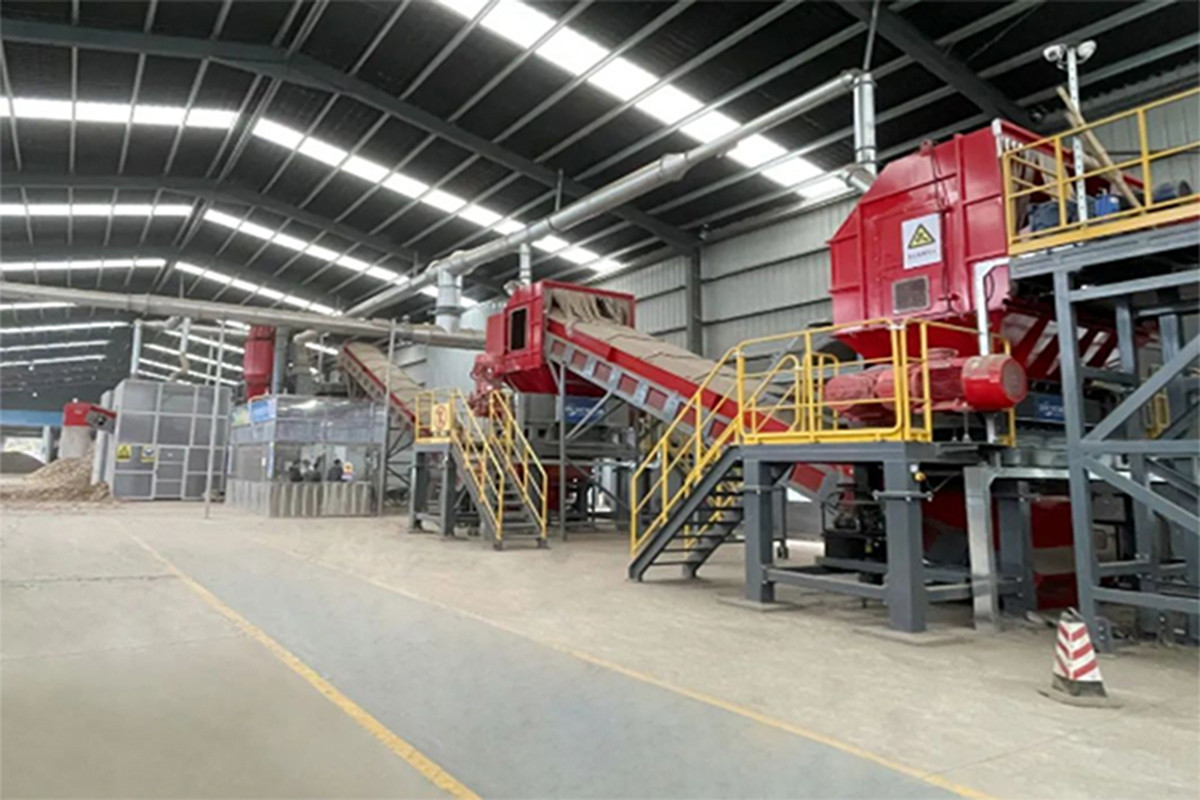 Garden Waste Treatment System
Effective size reduction
In the face of tree trunks, branches, leaves, and other garden waste, Harden's garden waste treatment system is equipped with a comprehensive crusher that has obvious shredding and size reduction effect. The system is operation-friendly, effectively realizes garden waste reduction, resource recovery, and harmless treatment.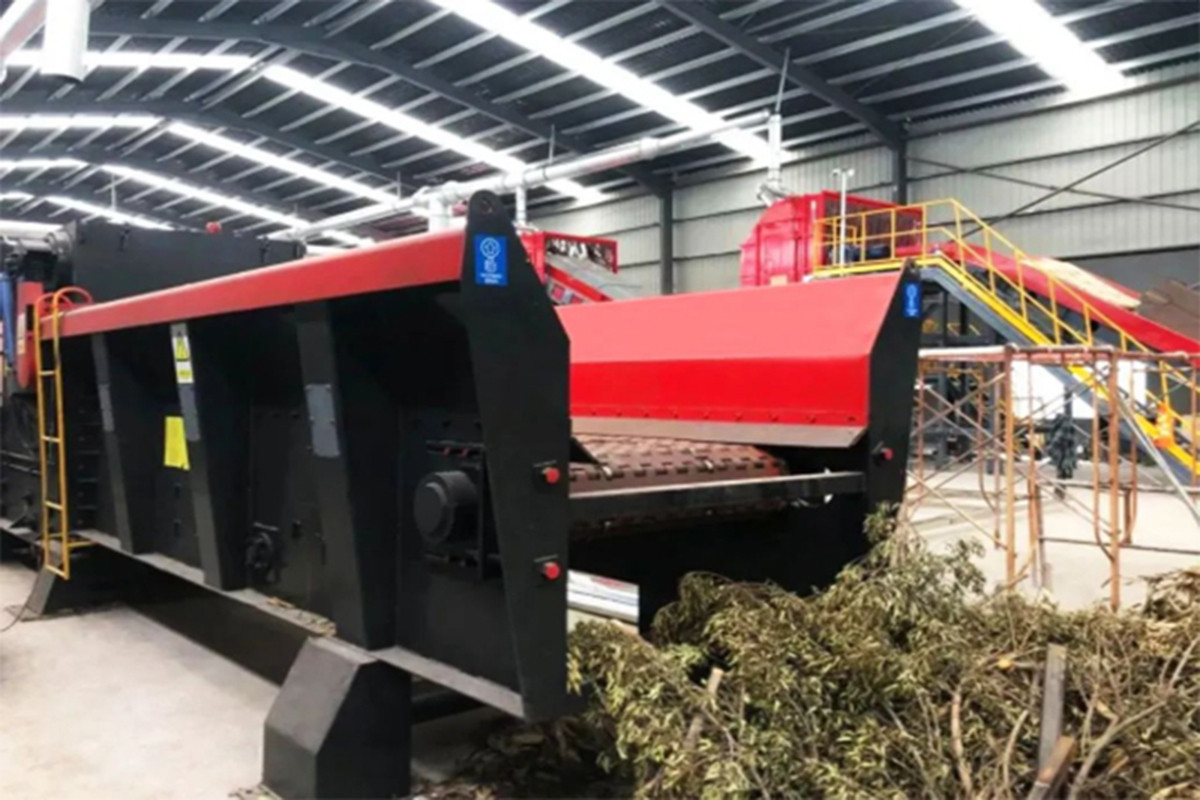 The successful completion of Bulky Waste & Garden Waste Resource Treatment Center effectively solves the three difficult problems of the local bulky waste and garden waste that are difficult to be treated, recycled, and utilized, and pushes the speed button for Dongguan city to further deepen the construction of waste-free city. In the future, Harden will continue to focus on technology research and development and innovation, to provide our customers with more professional and efficient solid waste treatment one-stop service!