RDF Preparation Technology Contributes to Carbon Peaking and Carbon Neutrality Goals
Under the guidance of Construction Work Plan for Waste-free City in Zhejiang Province, Harden is committed to assisting environmental protection enterprises to realize the resource disposal of industrial waste, and to create a comprehensive industrial chain of industrial solid waste recovery, volume reduction, and harmless treatment, so as to minimize the environmental impact.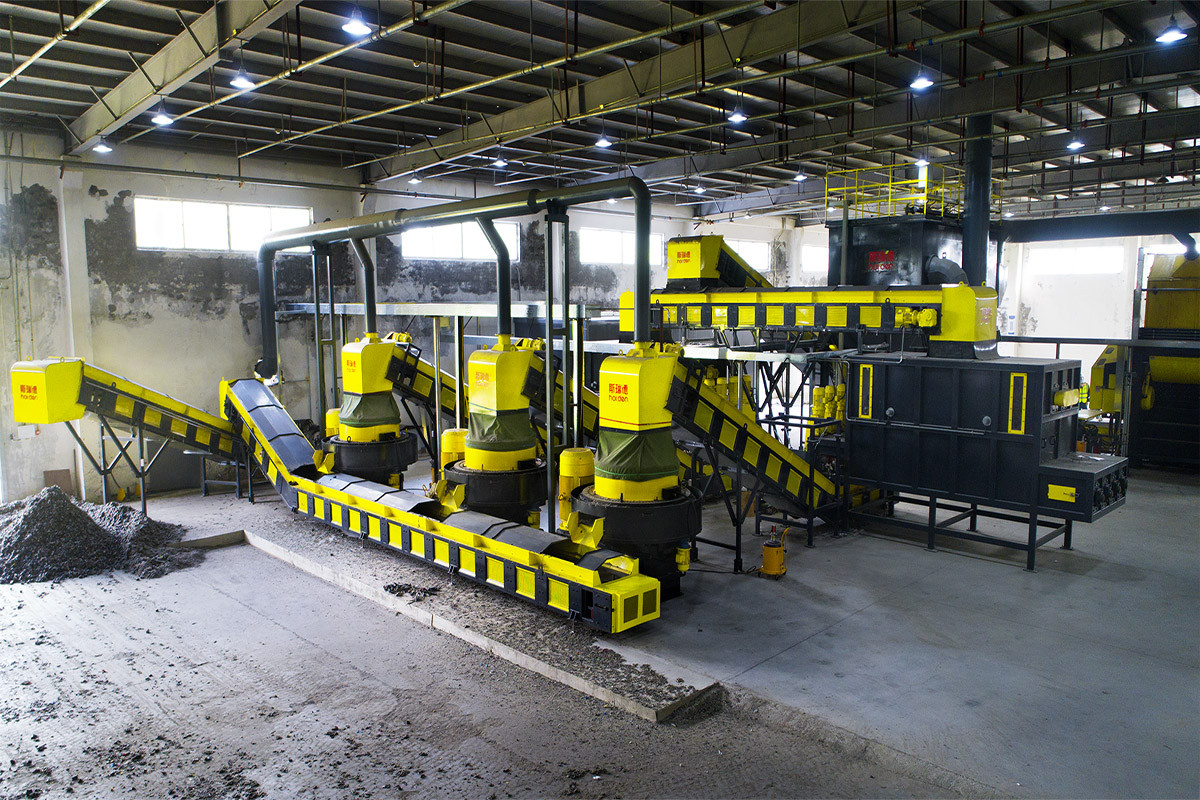 The project formally entered the stage of trial production in August 2021, which is used for the processing of leather scrap, fabrics, textile, and the mixture of waste plastics and scrap. Through a fully automated RDF (Refuse-derived Fuel) preparation system of shredding, sorting, and granulating, Harden has realized the conversion of industrial waste into RDF with high calorific value and a production capacity of 10-15 t/h. Each ton of RDF can replace 0.8 tons of coal, which can greatly reduce the coal consumption of coal enterprises and carbon emissions. So the enterprises can get operating profit from it.
1) RDF shredder can shred general industrial waste to less than 80mm, and the screen mesh can effectively avoid the blocking of long strip material to ensure a size standard rate of more than 95%.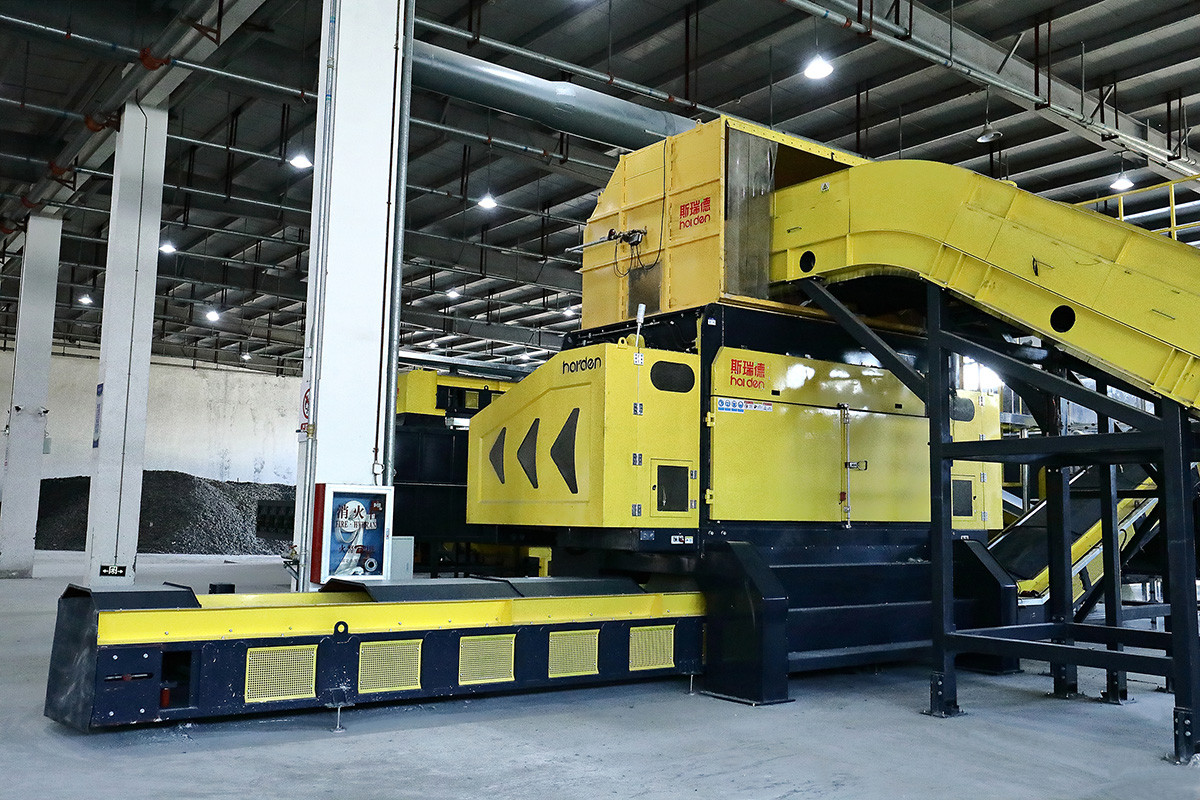 2) The discharge side of belt conveyor and feeding side of granulator are equipped with customized magnetic separators which have high magnetic field strength.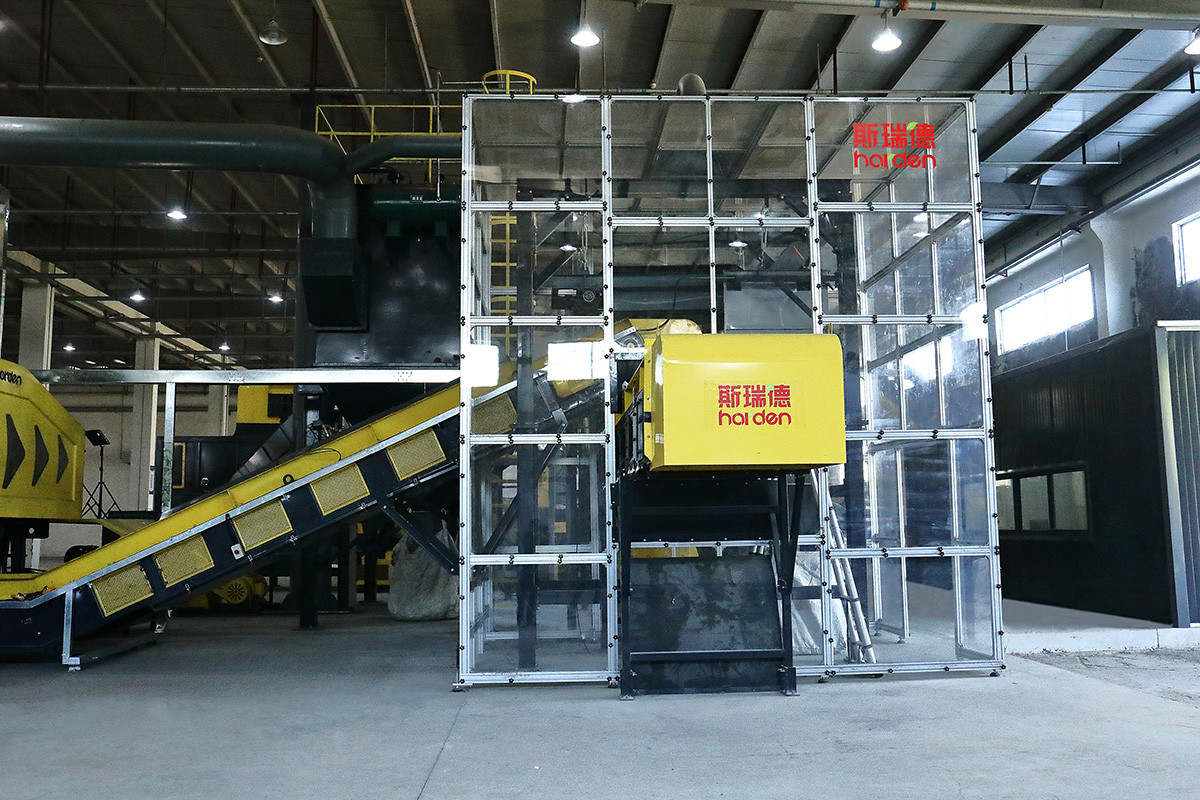 3) The advanced concept of material storage and sorting is designed. The material is automatically transported to storage bin after shredding, and the discharge speed is automatically adjusted according to the load of granulator.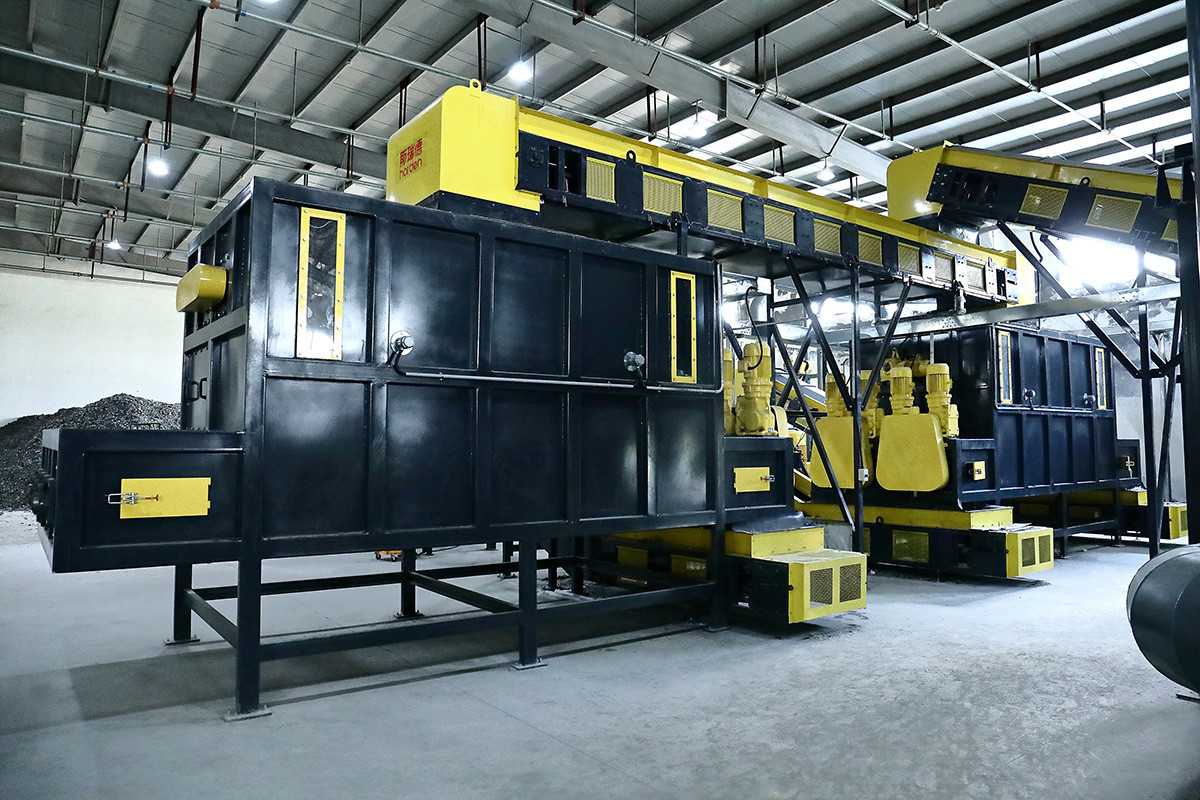 4) Ring mode granulator has the characteristics of stable output, large production capacity and long service life.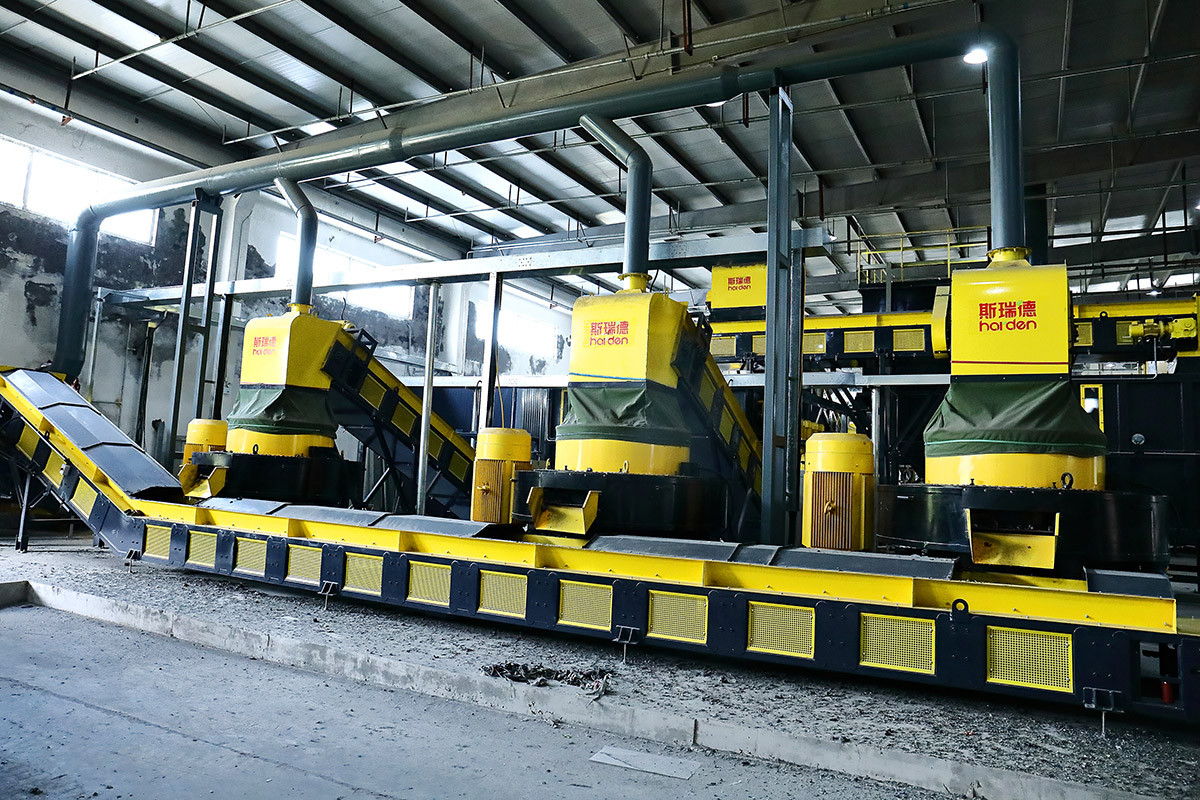 5) The RDF preparation system adopts a sealed design, and is equipped with a large air volume bag dust removal system which is efficient and reliable, so as to improve the working condition.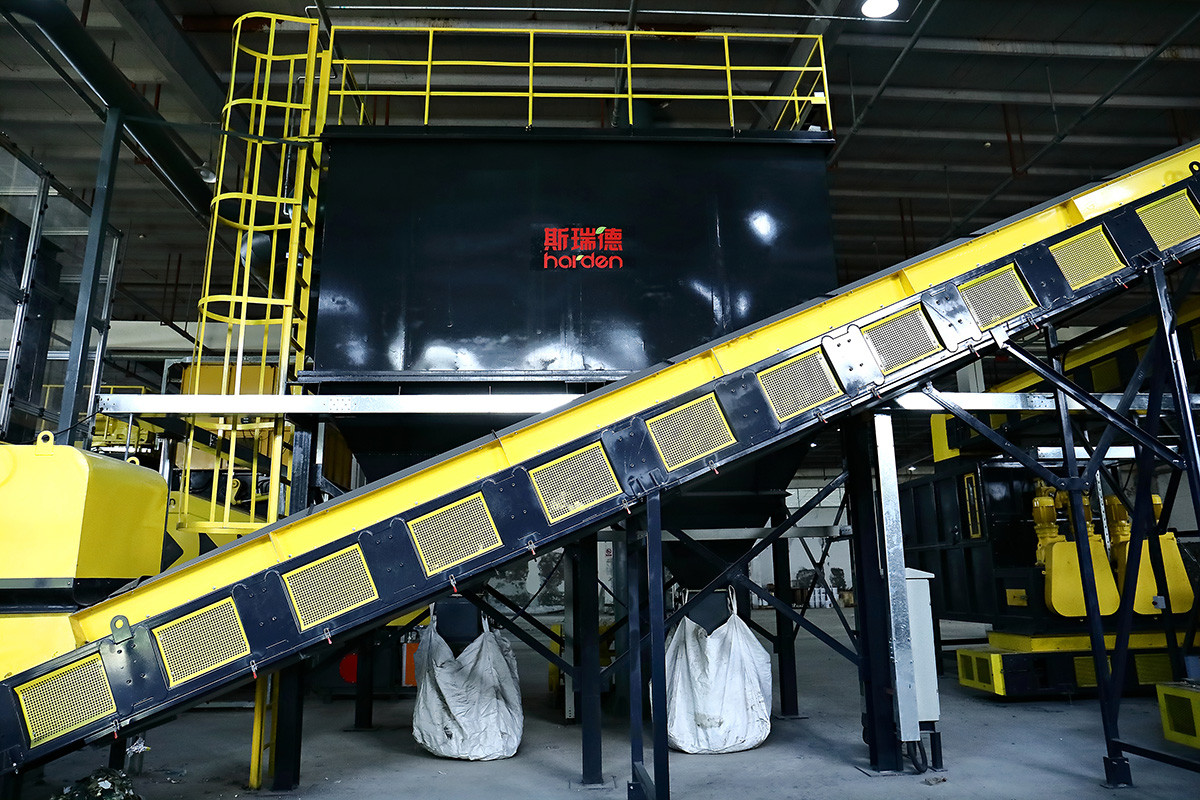 6) The intelligent control system ensures that all controls can be operated on the touch screen.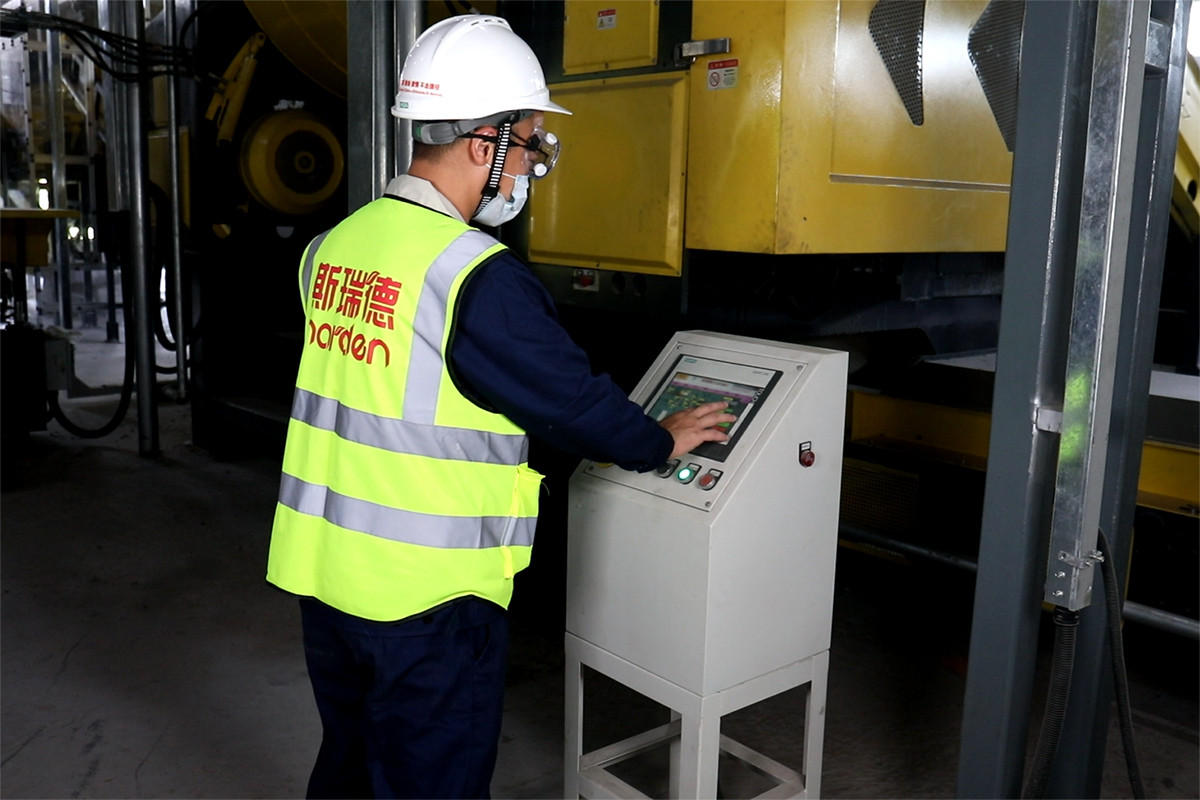 7) Spark detection fire protection system actively detects the high-temperature spark generated in the process of shredding to eliminate invisible fire hazards.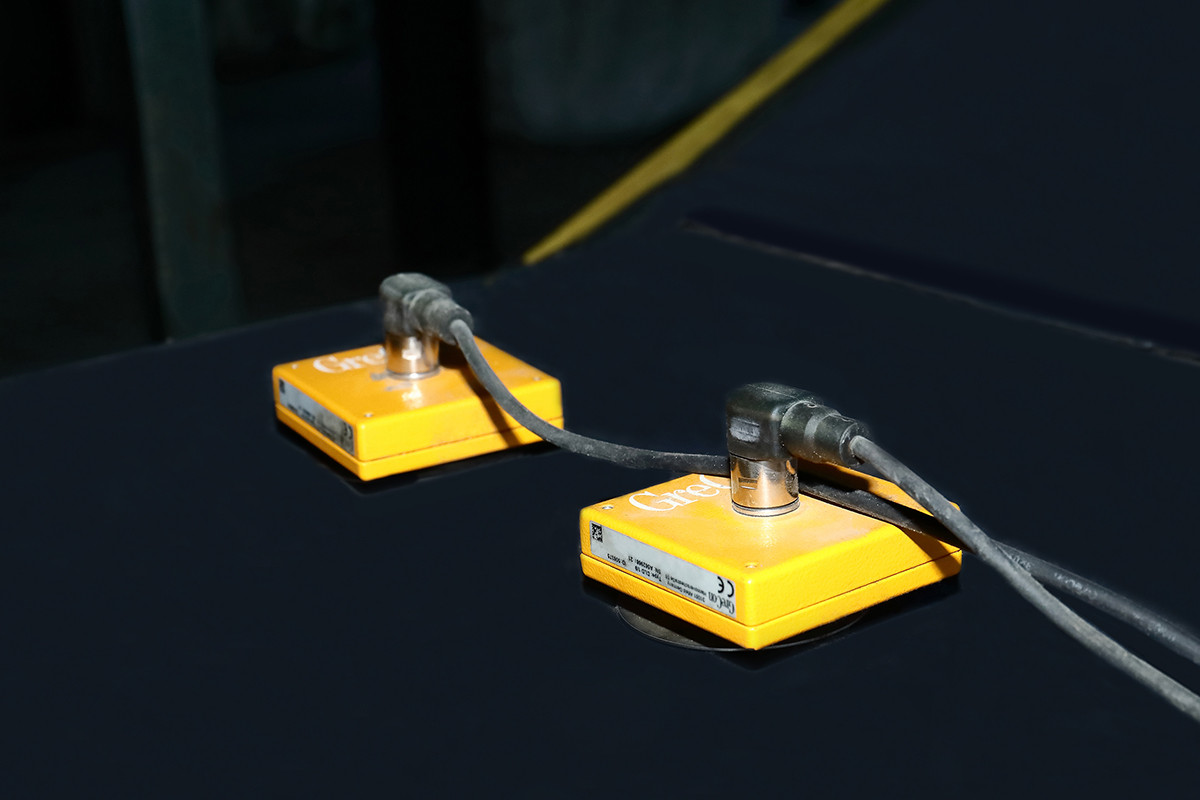 Zhejiang general industrial solid waste treatment project has realized the whole process of closed-loop from generation, storage, transport, utilization to disposal, contributing to the construction of the waste-free city. In the future, we will continue to focus on the research and development of technology, realize the maximum value of solid waste, and contribute to carbon peaking and carbon neutrality goals.